I guess we were on a bit of a snow hunt.
Early this morning, I dashed outside with my camera to capture our first snowfall before it melted.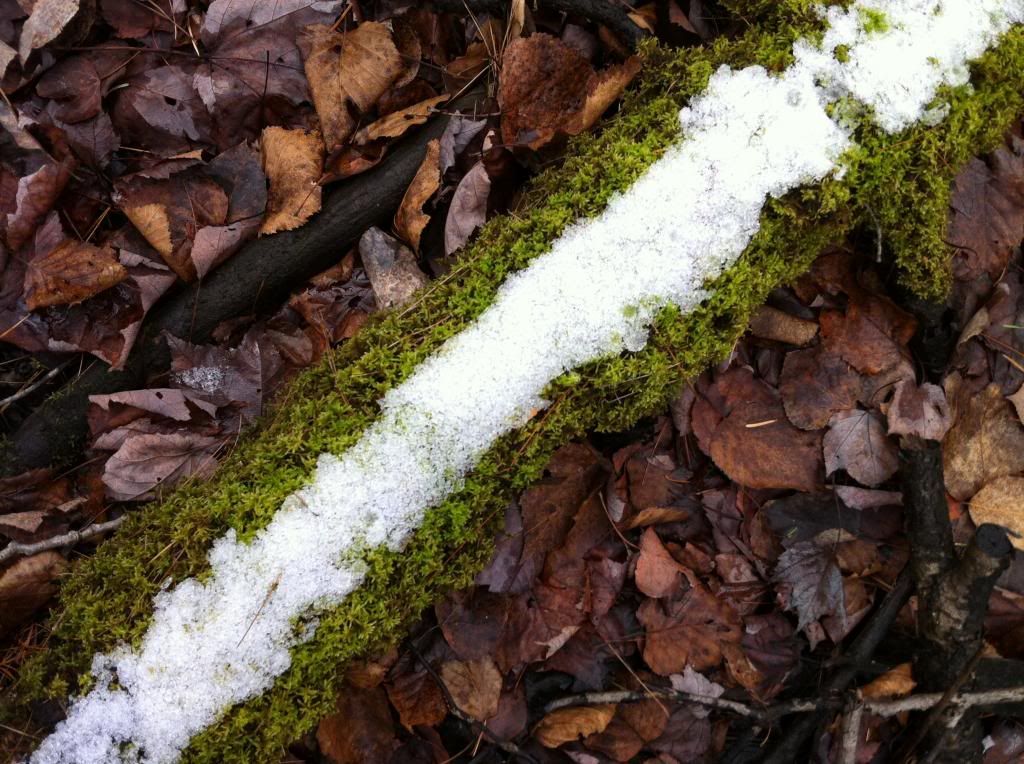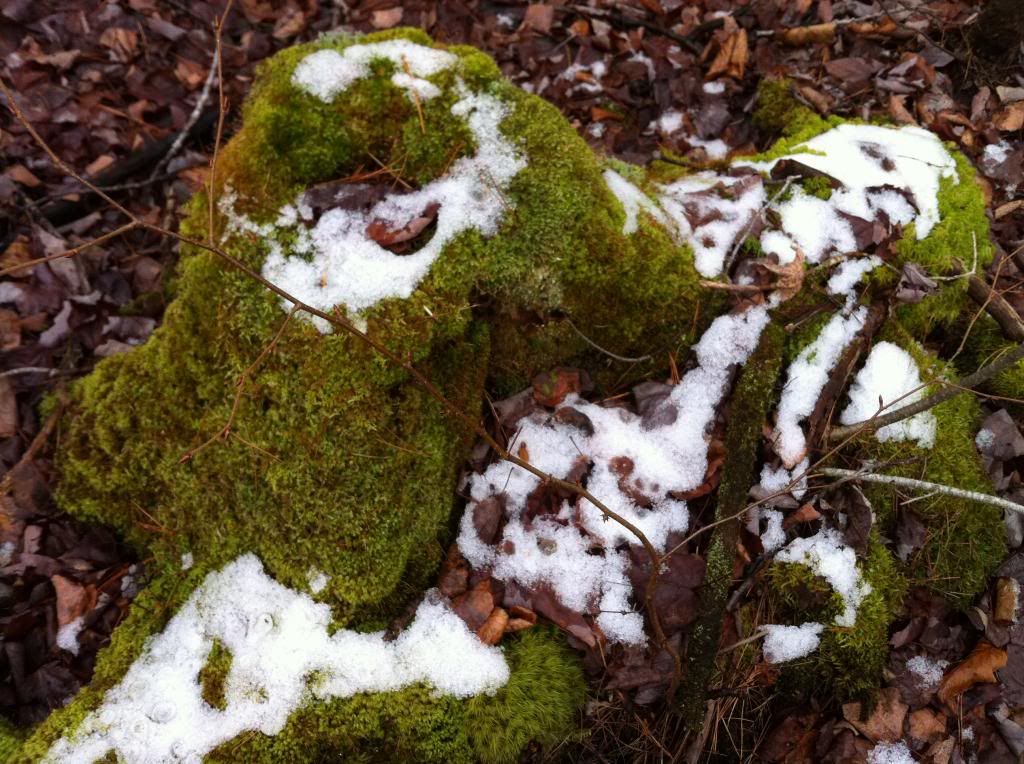 We had come for a short visit, having heard that snow was predicted in the mountains. Arriving at camp after dark, we had missed the actual snowfall the day before, but we could see it glistening in the headlights as we drove down the fire lane.
And I did not want to miss it in the daylight.
The woods there at camp are dark and wet. Moss is in its element. In the summer, we burrow our feet into the spongey carpets, seeking the sun's warmth that the soft and fuzzy moss holds. And now, just a blink later, the texture, the bounce, the lift of the moss, holds the snow. Holds it away from the ground, from it's moisture, and up and into the cold air just enough. Just enough to allow the snowflakes to last, just a bit longer than the rest.
And the leaves, the dry and earthy smelling ones
from just a few weeks ago
, the ones we tossed up into the air and piled into cushioning heaps so we could jump into them from the swings. Are now wet and coarse and crunchy. Holding the snow aloft as well, up toward the sky from which it fell. Giving the snow a bit more time before it disappears.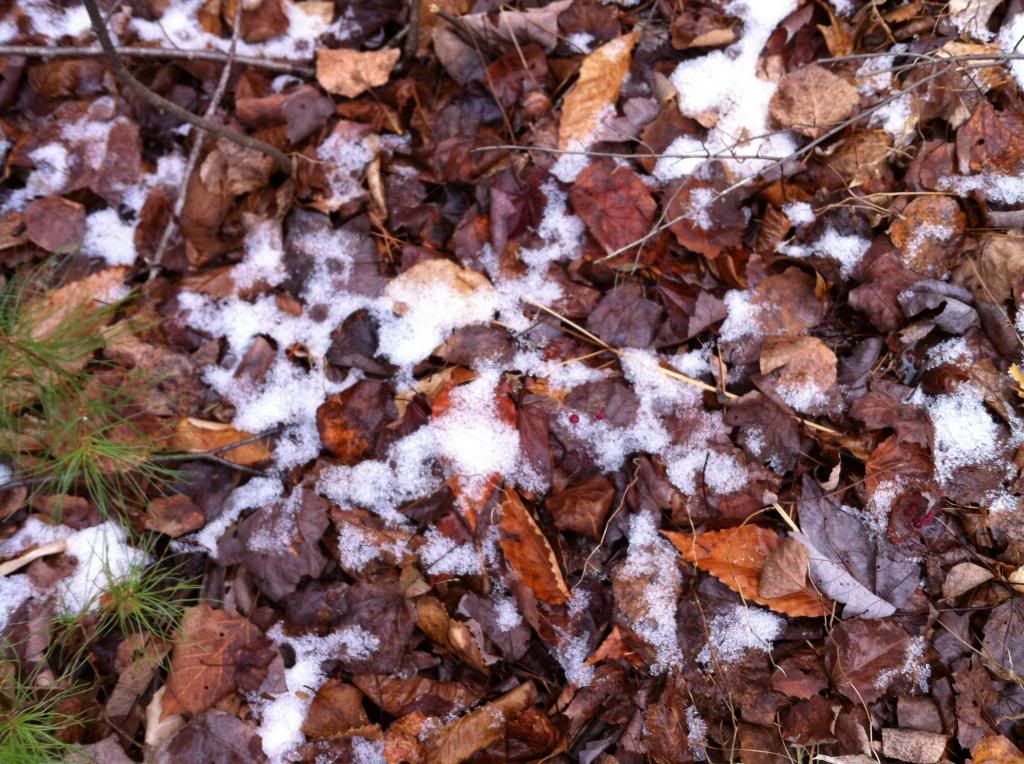 Later in the day, out for a walk, the kids asked, can we find a patch of snow? So we can touch it for the for the first time this year?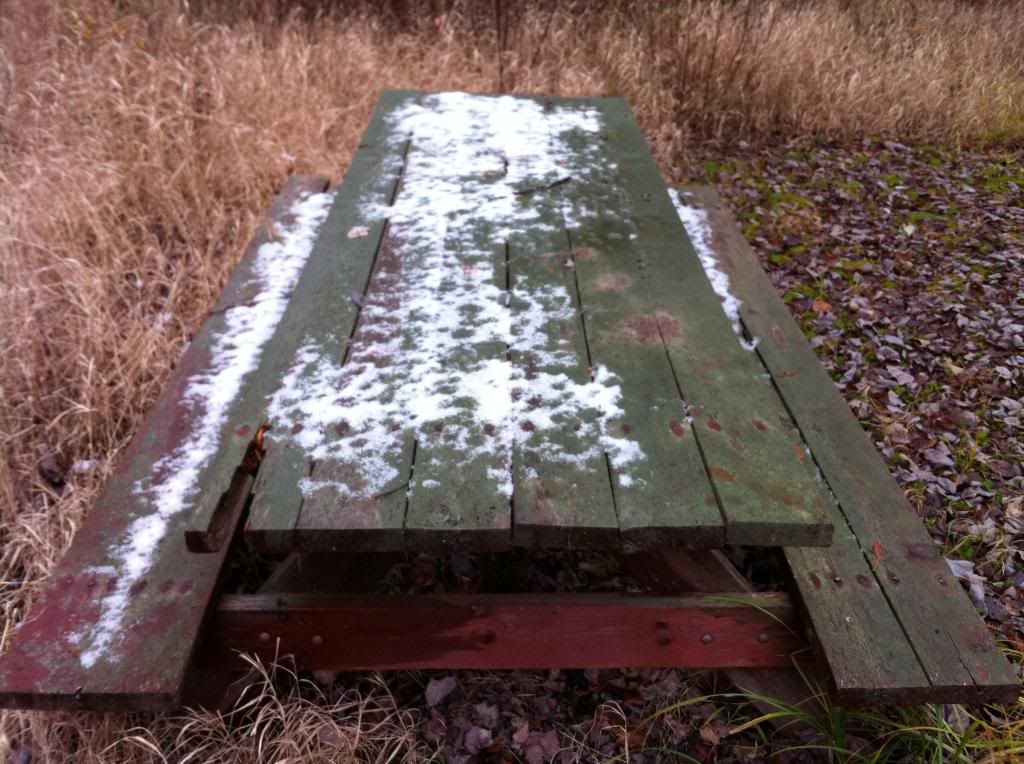 And then later.
Mommy. The mountain. It's covered in snow. Can we climb it? To see what the summit lake is like with snow? I wonder what it is like up there today.
We did not climb the mountain. But we all spent a moment, thinking about what it would be like to be up amongst the snow clouds, high up there. Held up by the mountains, just high enough to hold the snow and our imaginings a little bit longer.